With about 3.3 billion email accounts registered worldwide, if you have a popular name or surname like Harry, Jack, James or Thomas and want to include it in your Hotmail or Yahoo email address, the chances are you won't find one that you can share with your friends without feeling embarrassed.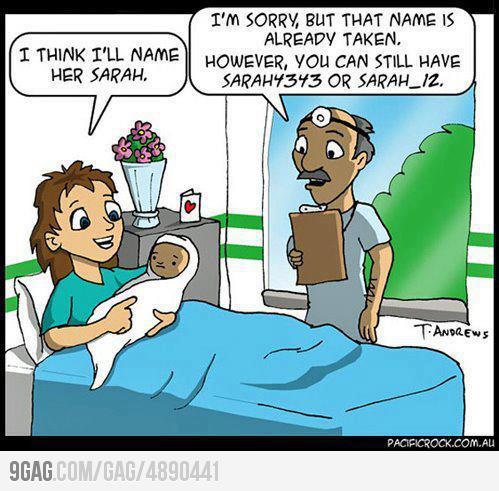 While it can be hard to bag an address that relates to your name in any way, there's always a better option – an email address that's personalised to your domain. While it may seem like a small detail in the larger branding picture, a custom email is hugely important. Here's why:
john@smith.co.uk = Professional. It means you're serious about your communication and maybe growing a business.
Who needs an email address?
Everyone. Despite the growing popularity of instant messaging apps, blogs and various forms of status updates, for the majority, email is and will continue to be an essential means of communication. Whether you choose to use it for personal or business purposes, email has many advantages. You can choose to answer an email immediately or later. With very limited costs, you can send personal emails, marketing mails, etc. to many recipients and it is easy to archive emails for later reference.
Why you should use a custom email address instead of a free account
If you're using a free email account from Yahoo!, Hotmail or any other free provider, the email address can convey less than positive information to the reader of your emails, especially if your address is something like john_1234@yahoo.co.uk or boss4life@hotmail.com.
I'm probably not the only one who doubts the professionalism of someone using a free email service with an email address like lori_ratcliff567@yahoo.co.uk. Getting a hosted email account is easier and cheaper than you think, especially when you consider the increased credibility, branding opportunities and other benefits they provide.
Here are a few of the benefits of using a personalised email address:
Credibility and professionalism. If you want a personal email address that's professional and really reflects your identity, you can't do more than have your own domain name. Anyone can create a Hotmail address in just a few seconds, whereas it is more binding to register a domain with a mail account. With so much spam coming from fake senders with free email accounts, if you want to be taken seriously (and not end up in the spam folder) your best option is a custom email address.
Branding. With every email you send, you put your domain and your brand in front of your friends and acquaintances, prospective customers, vendors, and anyone else with whom you communicate (and may wish to do business with).
Anything goes before the @. When it comes to the bit before the '@' sign, the possibilities are endless. You can use your first name, your last name, some combination of the two like john@smith.co.uk. If you do freelance work on the side, you can create an account like design@smith.co.uk. If you decide to help raise money for a cause, it takes seconds to create another account like fundraise@smith.co.uk. When your kids get to the age where they get web-savvy, you can set them up with a custom email address as well.
It's yours forever. If at some point you decide to change internet or email providers, your custom email address won't go away.
Getting a personal email address with your domain is a great way to add personality to your communications. You can set yourself apart from the crowds of people using free email services – or just make yourself look ultra-professional when emailing clients or applying for jobs.
Email options
If you've bought one of our web hosting packages, you get a minimum of 100 mailboxes included. So setting up email addresses on your domain is easy and won't cost you a penny more.
If you don't need web hosting, you can buy mailboxes from 123 Reg individually starting at only £2.99 per month. You can choose from a variety of email packages, depending on your needs.
Personal – For when you need a custom email address to communicate with ease.
Professional – For when you want to use several email addresses for you and your team. This also includes more storage, mobile access and collaboration tools to help keep your team organised.
Essential and Premium – These packages are ideal for small successful businesses. They also include lots of extra great features such as online document storage, HD video conferencing as well as the Office 365 suite which can help you to improve how you communicate and collaborate as a business. Learn more about what you can do with Office 365.
How to make a personal email address
With a mailbox from 123 Reg, you can create an email address that's personalised to your domain so that you can easily send and receive emails.
Here are the steps to follow to get your custom email address:
First, log into your 123 Reg Control Panel, scroll down the page to the Email section and click on "Manage email".
Next, click on "Create your email address".
Then enter the prefix you want for your email in the box on the left such as info, sales etc. Now choose the domain name you want to set the account up for from the drop down box to the right.
Enter a password and type it again in the Repeat password box.
Click "Save" and you're all done.
Check out our email hosting guide to find out everything you need to know about using your personal email address with 123 Reg webmail.