Five key skills you need to start your first website
When you first make the decision to start your own website, the amount of information out there is petrifying. You browse through blog posts and guides, and watch webinars where people talk about things like "hosting" and "above the fold" and "meta description" and your head starts to spin.
If that's where you're at, don't fret. You don't need to be an expert or know everything about websites to start your first one. But what you do need are a few essential skills that'll help you to create an amazing site all on your own.
In this post, we'll look at the five essential skills we believe everyone should have or learn in order to get a website up and running.
1. Basic web skills
The first thing you should do is to get familiar with the technical side of creating a website. In other words, you'll need to learn about how websites work and what exactly it is that you need to build and get yours up and running.
So, to get any website online, you need the following:
A domain name.
A responsive website template, meaning one that works properly for anyone who visits your website from any device, whether it's a smartphone, a tablet, a laptop or a PC.
A hosting package to get your website live for everyone to see.
An SSL certificate to make your site more secure for your UK visitors. This encrypts any sort of sensitive information that people share with you via your site, be it names, email addresses, credit card details, and any other personal information, to ensure it doesn't end up in the wrong hands.
Don't know much about domain names, hosting or templates? No worries because we have all the resources you need so you can make an informed decision.
This may seem like a lot but the truth is you can find everything you need on 123 Reg and you don't even need technical skills to set up and start using your new website.
For example, our Website Builder comes with everything you need to get started, from a free domain name, email and SSL to a wide choice of responsive and professionally designed website templates for lots of industries and niches.
2. WordPress skills
What is WordPress? It's a content management system (CMS), which is a software package that helps users to build websites with next to no knowledge of coding.
WordPress provides you with an intuitive editor that lets you create, manage and publish content on your site.
What counts as content? Everything that appears on your website, from the header with your business name on it to your images, product descriptions, blog posts, and video tutorials. If it's on your site, it's content.
The beauty of a CMS like WordPress is that you don't need a lot in the way technical or coding skills to use it. That's also why it's one of the most popular and widely-used CMSs in the world.
Read this post to learn more about WordPress and why we'd recommend choosing it for your first website.
WordPress is great if you're willing to do a bit more learning to unlock its full potential, otherwise you might want to stick to a website builder product.
3. Aesthetics and design skills
A site with great content and an amazing product or service to sell can still be completely derailed by terrible design choices.
For example, you can't expect people to take you seriously if your website looks like it was built in the late 1990s.
While you don't have to be an expert designer to be successful, understanding some of the basics will go a long way. Our recommendation would be to learn a bit about proper layout, design, colour theory, and the logic behind various design choice like which fonts to choose and which visual elements to emphasise on your site.
There are lots of free or affordable courses online you can take on sites like Coursera and Udemy. Meanwhile, you can get started with the tips in these posts:
4. Content writing skills
Lots of people focus on having a nice design but let poorly developed content creep into the site. That's too bad because you can have a great-looking website but if your content and messaging don't entice people to take action, then what's the point?
Content writing is an important skill to have because it's the words on your site that help tell your story, delight and build trust with potential customers, and persuade them to take that next step and buy from you.
It's the difference between this: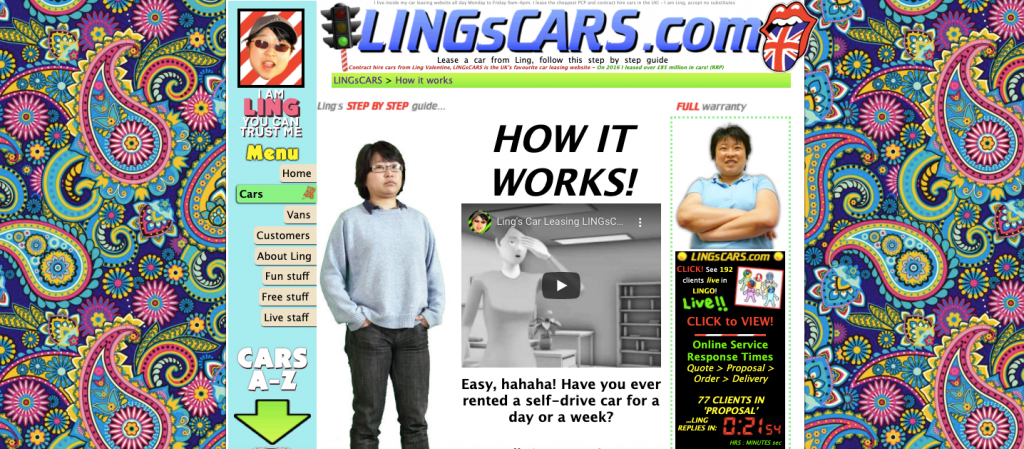 And this: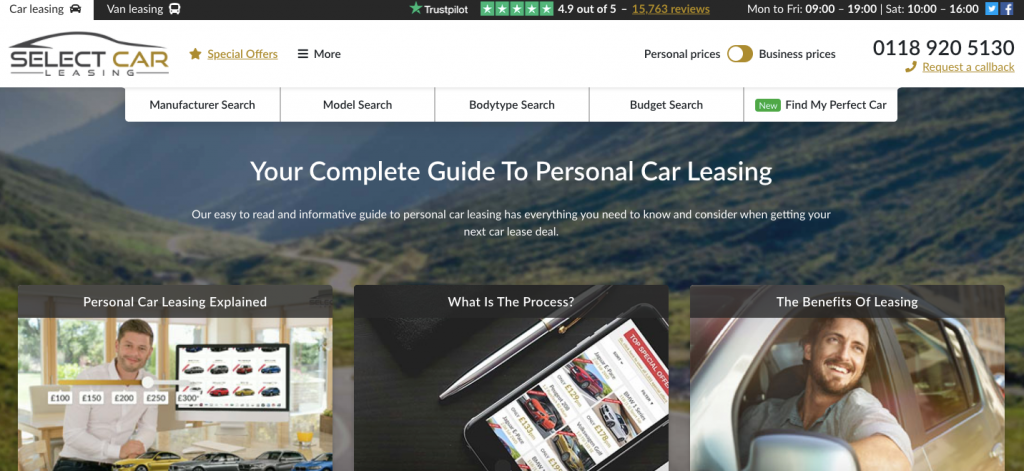 Want to learn how to write enticing content for your website? You can find lots of tips and examples in these posts:
5. Search engine optimisation skills
The only thing more useless than terrible content is great content with no thought towards search engine optimisation (SEO) and what your audience is searching for on Google.
If you're not familiar with how search engines work and the techniques you can use to optimise your content and have your site show up at the top of the search engine results when people search for it, it might be a good idea to get learning.
Why is this important? Because knowing how to properly optimise your content can completely change the trajectory of your business from the moment you launch your site. It can mean the difference between being invisible to your target audience and people finding your site at the top of the search results when they search for your business, products or services.
Fortunately, you can find lots of great resources on our 123 Reg blog where we share tips and advice on how to properly optimise your site. Here are just a few to get you started:
Ready to start your first website?
This is by no means an exhaustive list of the skills you need to create your first website. You also don't need to learn everything before you can start working on your site. Begin with the first one as you buy your domain name and hosting, and then continue with the rest at your own pace.
If you find yourself procrastinating, don't give up. Instead, take it one step at a time and use these tips to motivate yourself to get your website online today.