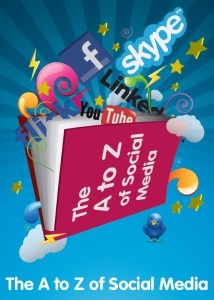 Did you read that last week about….?? Probably yes. The internet's virality means news travels fast, so keeping your blog up to date with the latest news is probably not within your resources, but that doesn't mean you shouldn't keep it current.
Current gives power
Just as the current down your electricity wire drives  your computer, so the current content on your blog, social media channels, website should drive your traffic. You want to give people a reason to come back again and if they know your site will be regularly updated, or your tweets will be relevant they will keep an eye on your activity.
Current means relevance
Posting about your favourite football team's latest game is great if you have a football engaged following who come to you for that sort of thing, but if not, don't waste your time or theirs. Create a niche and stick to it. Ideally if you are the only person able to provide that information people will know to come to you. Either way, make sure you post it as quickly as possible before somebody else gets the information out there and you lose your advantage.
Current means well timed
Of course there is always a fine balance between time of the essence and timely. Especially if you are tweeting your content you need to pay attention to when your audience are most likely to be listening or watching. If you post at midnight but your followers don't usually engage until 9am, you are more than likely wasting your tweet that will be lost on the timelines of your followers by the time they check Twitter.
Current adds value
If your site is constantly up-to-date, your post regularly on Facebook and your Twitter feed is kept active, people will believe in you more. By showing more effort – providing you are not posting just complete tosh – people will build more trust and respect for you. Your content is often the first impression on potential new customers, even before they think about using your products, so it can be vital in improving your potential reach.
Providing current content is your way of showing your customers you are busy and committed to your business. If your existing content isn't current, deal with it today, yesterday is too late.